Welcome to Family Medical Practice
A foreign-operated multidisciplinary medical provider based in Vietnam, Danang Family Medical Practice has consistently delivered international-standard medicine since 1997.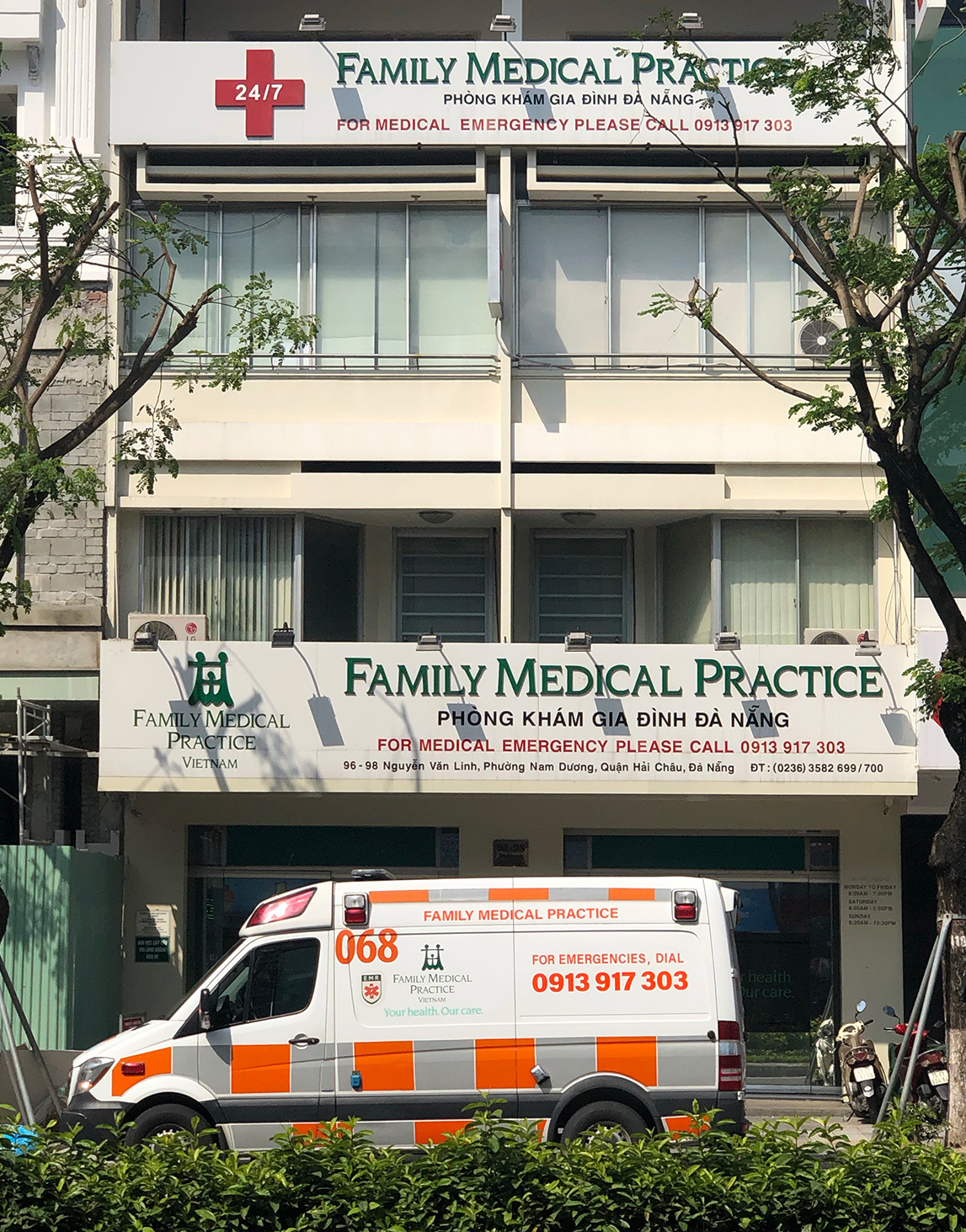 With the latest in medical equipment and diagnostic tools, we can now offer extensive health-care and emergency medical services nationwide to Vietnamese, expatriate, and corporate customers. Our considerable combined experience and expertise forms the basis of a compassionate, ethical, professional and confidential approach.
Our practice has grown from its original base in Hanoi to cover five locations—including our medical center in Danang—with more planned facilities to open in both Hanoi and HCMC in the near future.
Danang Family Medical Practice provides a compassionate, ethical, professional and confidential approach on a 24/7 basis for all family members from newborns to grandparents, and everyone in between.
Our general outpatient health care services include:
Pediatric Care
Internal Medicine
Vaccinations
Imaging Center
Laboratory
Surgery
Emergency and Evacuation
We operate an imaging center with advanced X-ray and ultrasound equipment as well as a lab capable of turning around test results rapidly. Danang Family Medical Practice medical center offers an international-standard medical emergency and evacuation service, serving both residents and tourists in Central Vietnam.
The combined experience of our international doctors and medical staff allows us to provide quality health care and emergency response for our patients within the region.
Family Medical Practice—Your health, Our care.