Hanoi Medical Center/Care24h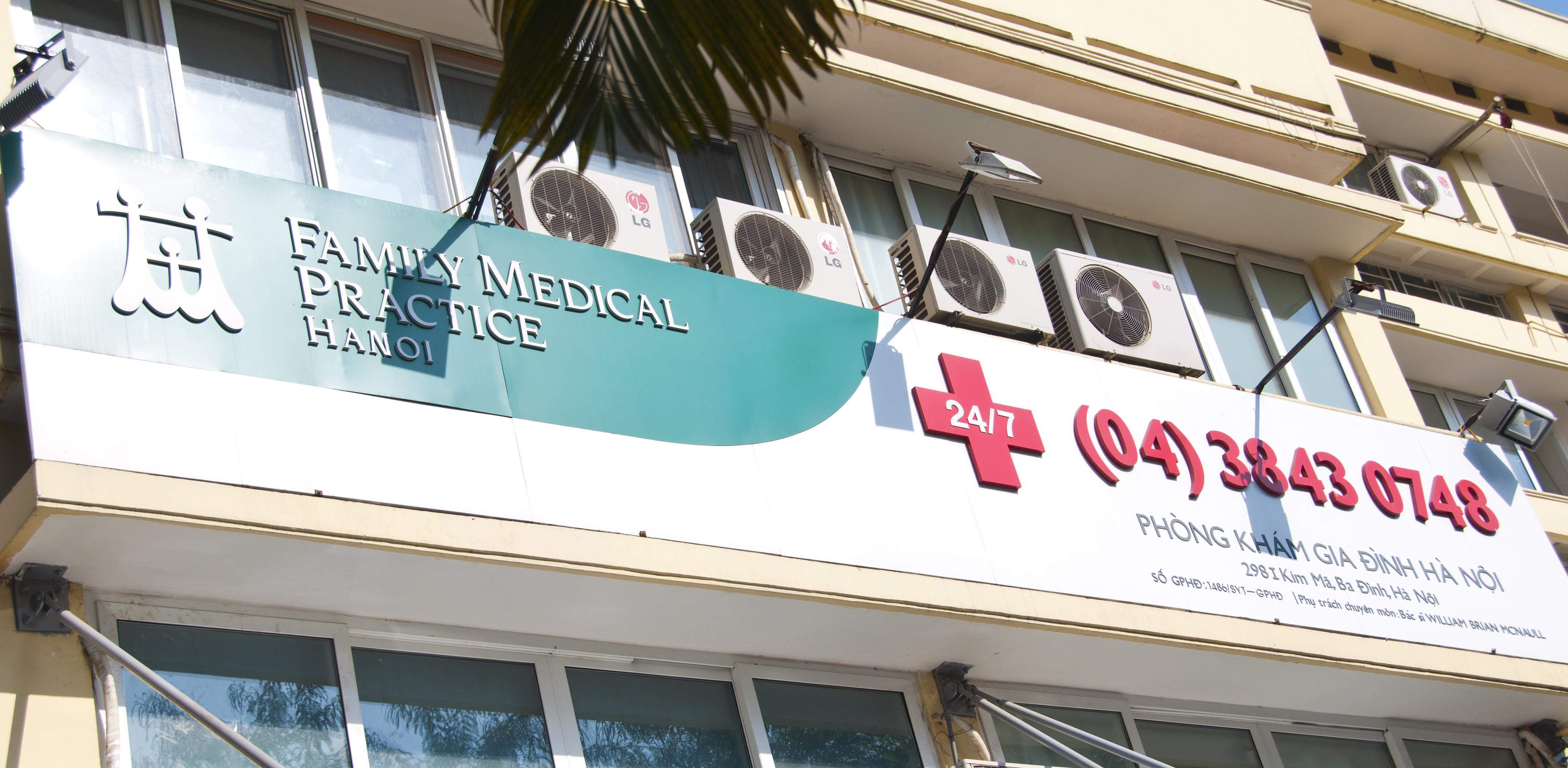 298 I Kim Ma Street, Van Phuc Compound, Dinh District, Hanoi, Vietnam
Tel: +84 24 3843 0748
Fax: +84 24 3846 1750
Email: hanoi@vietnammedicalpractice.com
Emergency: (024) 3843 0748
ACCESS: Van Phuc Compound is located on the right hand side of Kim Street when heading towards Daewoo Hotel. 15 minutes by car from the town center. 30 minutes by car from the Noi Bai International Airport.
Medical Center Hours
Monday to Friday 8:30 am–5:30 pm
Saturday 8:30 am–12:30 pm
Clinic Director
Dr. Yaron Atzmon
yaronatzmon@vietnammedicalpractice.com
Medical Director
Dr. Brian William McNaull
brian@vietnammedicalpractice.com
Marketing Department
marketing.hanoi@vietnammedicalpractice.com
Inquiry and Booking
Your First Name*
Your Last Name*
Title* (Mr. | Mrs. | Ms.)
Contact No.
Email*
Subject* (General Inquiry | Corporate Arrangement | Medical Report | Make an Appointment | Change/Cancel an Appointment | Other)
Content*
Attach your document | Choose file | No file selected | (.doc, .docx, .xls, .xlsx, .pdf)
Submit | Cancel