Family Medical Practice offers certified First Aid and CPR (Cardiopulmonary Resuscitation) training courses for individuals and groups. Specialized classes can be tailored to the precise needs of certain groups, such as school employees, field workers, domestic employees and parents who wish to learn these skills.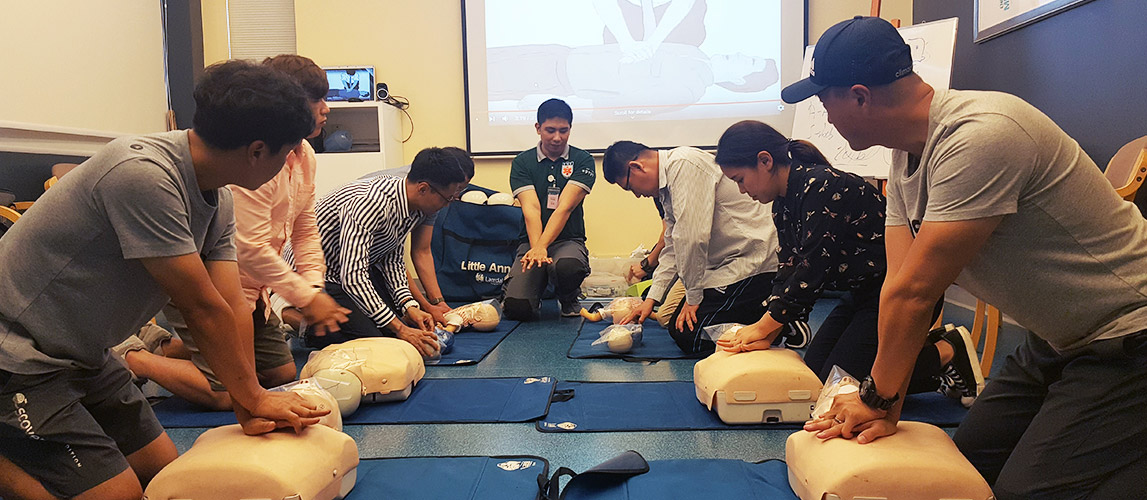 Our training is provided by qualified medical staff who have all undergone recent ACLS (Advanced Cardiac Life Support) training.
Our basic one-day course for adults takes approximately 6–7 hours. It is designed to teach essential response and management of medical emergency situations and how to administer first aid effectively.
Our courses can be taught in both English and Vietnamese, depending on the group.
The optimum number of participants for this course is 8. The course maximum is 10 participants. This ensures that we can provide sufficient time and attention to each participant.
We use infant, child and adult manikins for each participant.
A certificate of attendance will be issued upon completion of the course.

OUR COURSES AIM TO GIVE PARTICIPANTS
Information and practical experience, so that they can respond appropriately and confidently in emergency situations.
Knowledge to identify areas of danger, and strategies for reducing risk of accidents.
An understanding of the theory of cardiopulmonary resuscitation (CPR) and the ability to apply CPR.
The capacity to apply life-saving techniques to a person in distress.
At all FMP in-house pharmacies, rapid response, home & travel, and corporate first aid bags are available for various purposes.