Child Abuse Talk by Dr. Jane and Dr. Miguel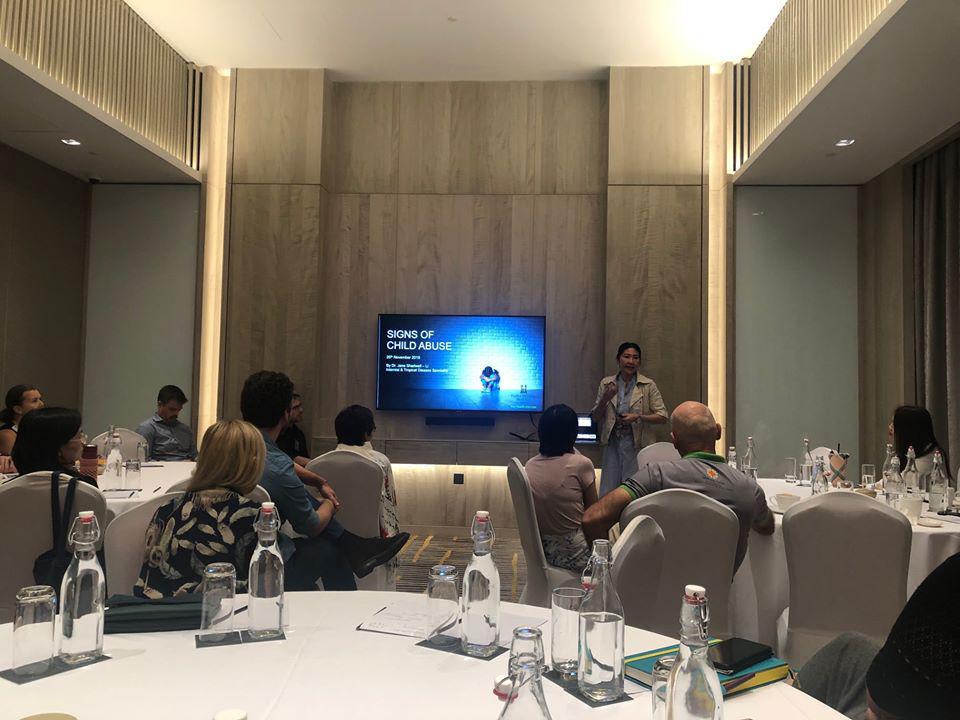 On November 26, two FMP physicians presented talks on CHILD ABUSE as part of Amcham's Child Protection and Safeguarding symposium, a special event focusing on the need to protect children from all forms of abuse.
The event was held at New World hotel and introduced by veteran educator Dr. Dennis Larkin, who works with international school boards in providing board governance training, strategic planning and child protection training and programs.
Dr. Larkin opened the discussion by questioning what prevents people from dealing with the issue of child abuse, including concerns about reputation, cultural differences, and having insufficient systems in place, as well as not wanting to break up a family or send a perpetrator to jail. He said that it is critical to take abuse personally, commenting "there is nothing more personal than the abuse of a child". He also stressed the importance of institutions—especially schools—having a "systemic and systematic way to deal with child protection" and proactively creating a policy to deal with cases before they arise.
FMP psychiatrist Dr. Miguel de Seixas's presentation discussed the need for caution and careful consideration on the part of medical practitioners in assessing abuse cases. He noted that child mistreatment can include acts of omission (not providing appropriate care) and commission (perpetrating acts of abuse either intentionally or unintentionally). He also noted that the negative effects of child abuse can depend on a child's vulnerability as well as resilience, and that not all cases can be treated the same way. He did emphasize that most instances of abuse in childhood predict at least one adverse health outcome that can occur as late as adulthood.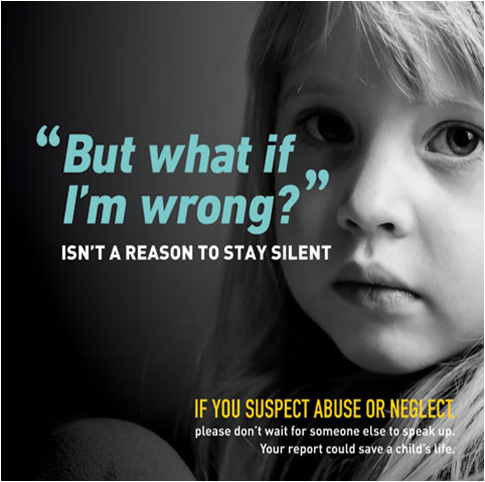 Our infectious disease specialist Dr. Jane Shadwell-Li discussed signs of child abuse that doctors usually encounter and reminded attendees that a doctor's response to child abuse is complicated by the fact that symptoms are not only physical and emotional, but also evidence of a crime. She noted that doctors need to consider certain red flags when assessing a potential case of child abuse, such as severe trauma with no explanation (or an implausible explanation) given by the caregiver, or if serious injuries are attributed to pets, other children, or the result of activities the child is too young to perform. She presented statistics showing that injuries to the torso, ear and neck in children less than four years old are highly indicative of abuse, as are bruises with identifiable shapes.
Dr. Jane's presentation ended with a strong key message reminding educators and those caring for children that a fear of mistakenly suspecting sexual abuse should not be a reason to stay silent. If you suspect abuse or neglect, don't wait for someone else to speak up – your report could save a child's life. Children cannot stop child abuse – only you can.
Dr Jane also shared information concerning the Ho Chi Minh City Department of Home Affairs' new policy on the prevention and handling of child abuse cases, which includes new hotlines for victims and their families. HCMC callers suspecting abuse can dial 1900.54.55.59 or 1800.90.59 to speak with a counselor who can take action to protect the child.