Dr. Miguel at Corporate Mental Wellness event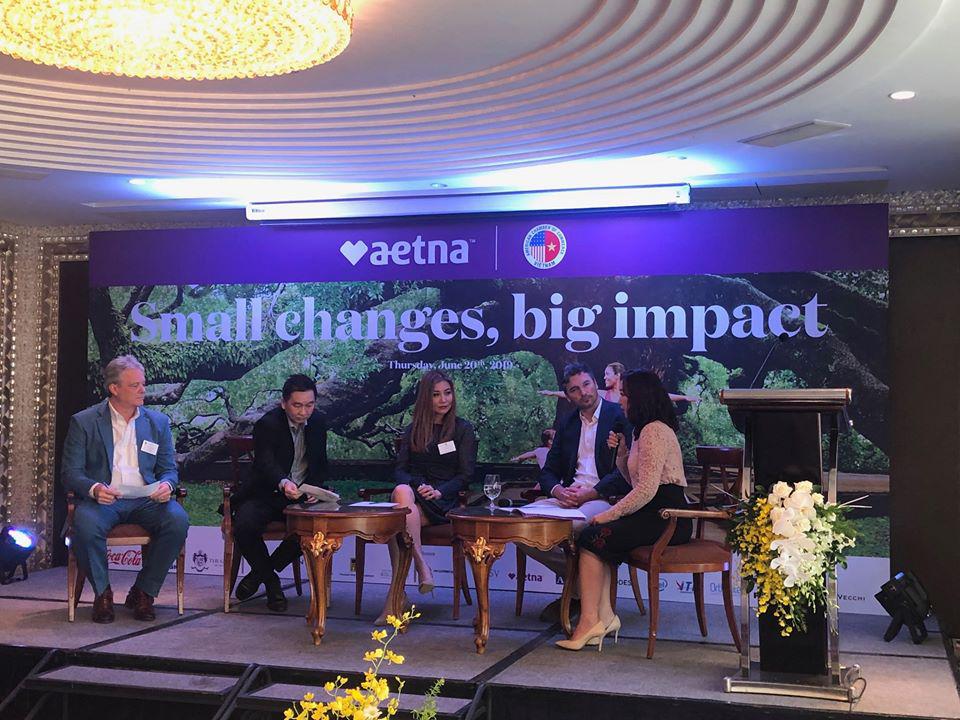 Dr. Miguel at Corporate Mental Wellness event
This Thursday, FMP psychiatrist Dr. Miguel de Seixas spoke at a corporate MENTAL WELLNESS event hosted by insurance provider Aetna and the American Chamber of Commerce at the Reverie Saigon.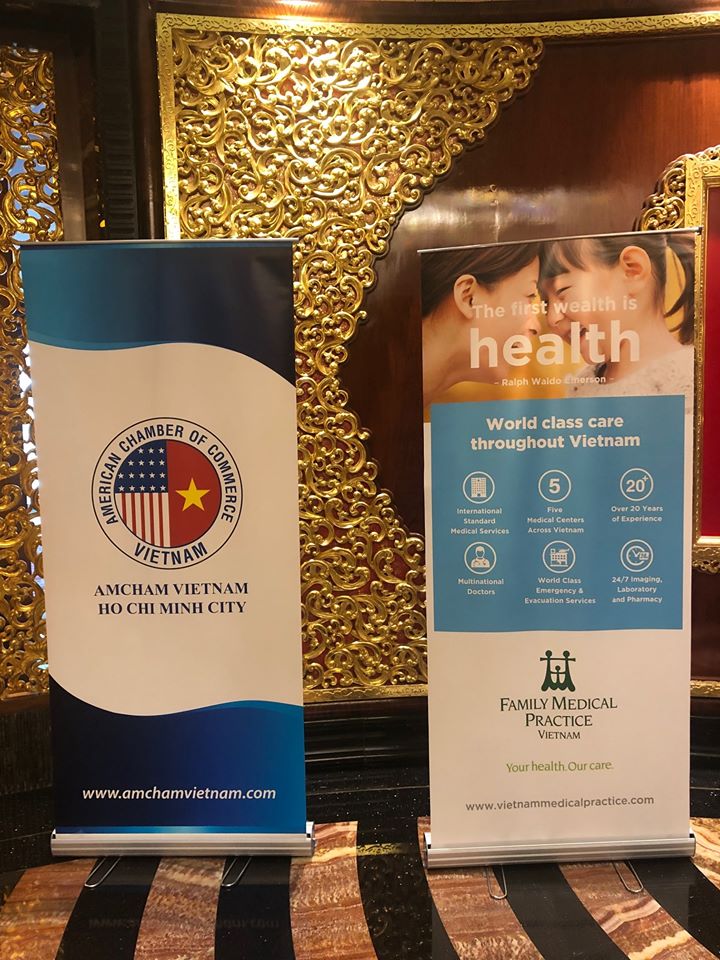 Aetna's country manager Minh Nguyen opened the discussion noting that companies can lose millions from issues such as work-related stress and anxiety, which can affect employee morale and productivity.
Dr. Miguel agreed, adding that stigmatism and lack of access to resources and information about mental health and wellness is problematic in Vietnam. This led to discussions with the other panelists on how individuals can adopt self help approaches from daily rituals such as practicing breathing techniques to setting a positive mindset. On a larger scale, companies can build cultures that allow employee development and communication through team-building workshops and access to counseling.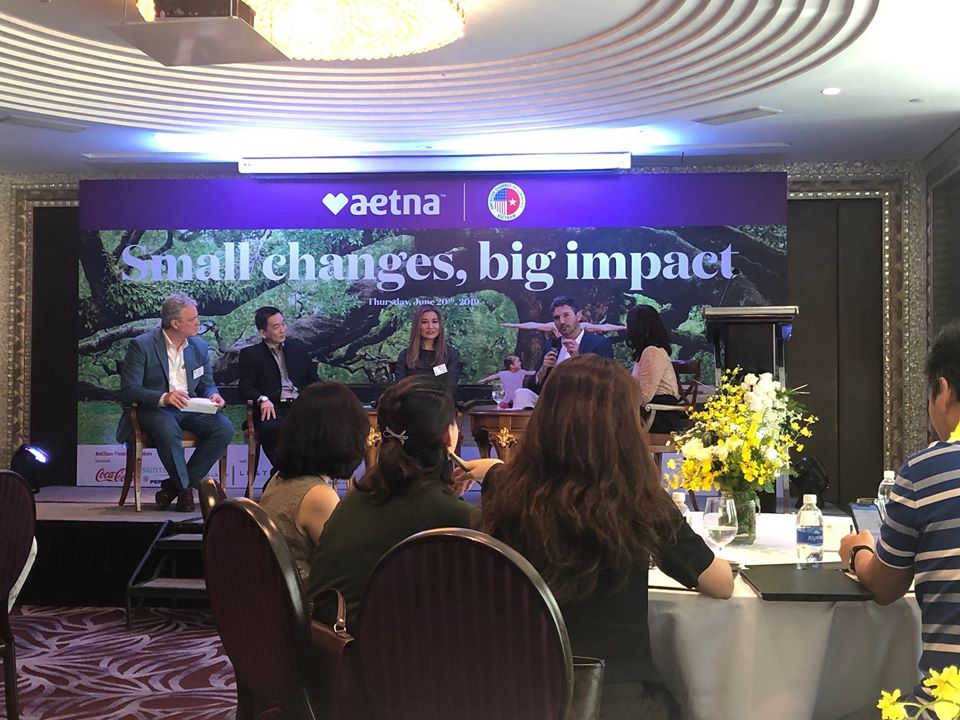 For those suffering from stress and other symptoms of anxiety at the workplace, Dr. Miguel said that it is important to recognize that we are not isolated from our environment, and that we can influence our sense of well-being through techniques such as properly "finishing" the work day, treating your body well and keeping a positive mindset.
By remembering to treat ourselves well and taking active steps to influence our surroundings at home and at work, we can move towards breaking the cycle of feeling overwhelmed by pressures that could otherwise contribute to anxiety disorders.
While awareness and attitudes toward mental health in Vietnam are improving, more needs to be done to help those who suffer from depression, anxiety or other psychological disorders feel more included in society. An extra step toward tolerance could see a huge shift in perception among the wider community. This event represented an early step in raising wider awareness of these issues and reducing the stigma around mental illness.
To consult with Dr. Miguel on mental health issues or to seek psychiatric support, contact reception on +8428 3822 7848