HIV and the skin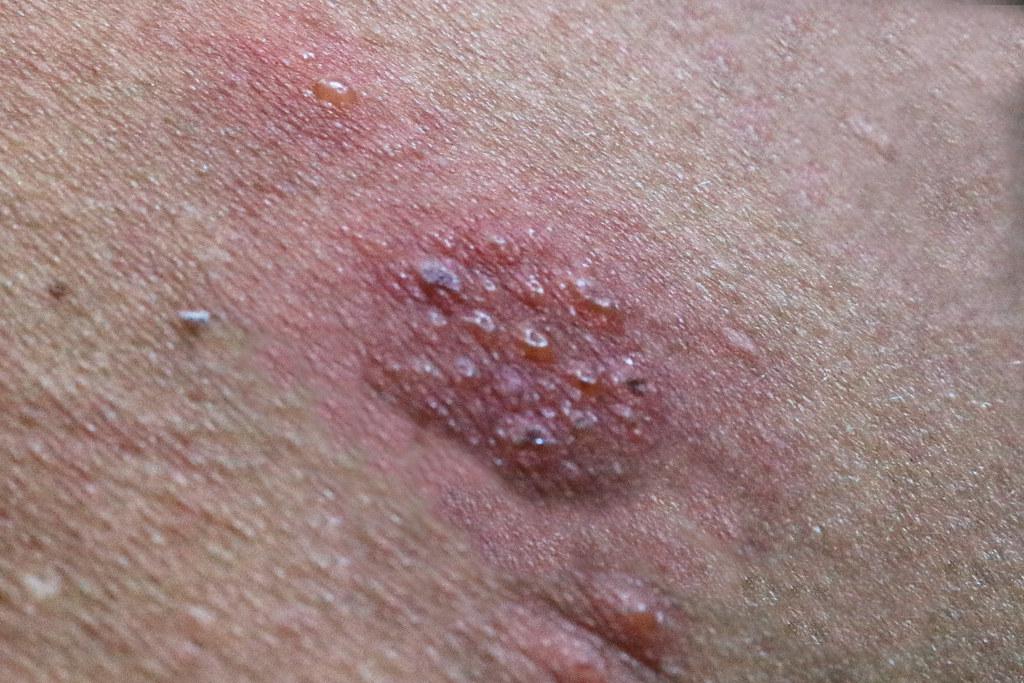 People are often shocked to learn that several times per year, I have to give a patient the news that they are HIV positive. This is true even if that patient feels healthy, and has no skin signs of HIV. What is this early connection between HIV and the skin? There is a very common skin ailment that may be the first hint that an otherwise healthy young patient is HIV positive. This ailment is shingles.
Shingles is caused by the same virus that causes chickenpox. If you were exposed to this chickenpox virus, or even if you had the chickenpox vaccine (which is a weakened version of the live virus), you may get shingles decades later. In order to get shingles, you must have had chickenpox first, or the vaccine. But chickenpox can be so mild in children, that some people who get shingles do not even recall ever having had chicken pox.
The risk of getting shingles increases as you age, especially after age 50. Part of the reason for this is that your immune system weakens as you age. But early HIV also weakens the immune system. This is why if shingles occurs in a relatively young person, especially with certain risk factors, it can be an indicator for HIV. This is because the HIV virus weakens the immune system in all patients, regardless of age.
I recently saw a male patient in his early 30's whom I diagnosed with shingles. Because of his young age, I ordered a blood test for HIV. Most of the time, the HIV test is negative in patients with shingles. In addition, the patient insisted there was no way he could have contracted HIV. I explained to the patient that although he was probably right, my policy is to always be thorough, and rule out every possibility, no matter how unlikely.
The test did come back positive, and I had to give the patient the unfortunate news. Although the news brings on a mix of emotions, the early diagnosis greatly improves the effectiveness of treatment, as well as overall prognosis. The patient later admitted that he did have a risk factor that he was embarrassed to disclose, even to me, his physician of more than 10 years.
Although most patients want to be honest and thorough, reasons such as lifestyle, infidelity, etc. can cause the patient to omit items in their history, thinking it won't make a difference in their diagnosis. An experienced physician will always go beyond what the patient says, to fit all the pieces of the puzzle together.
Our skin is our body's largest organ, and the health of our skin is often a prime indicator of our overall health.