Teenage mental health at British International School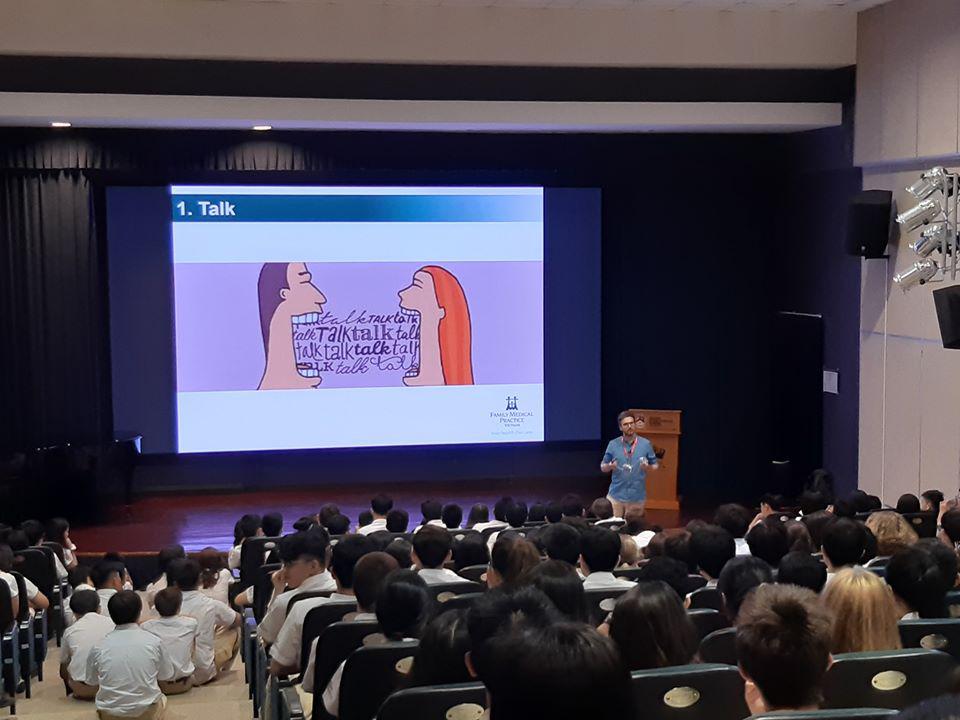 August 22, Dr. Miguel from Family Medical Practice gave a mental health talk to BIS students.
"To coincide with the launch of our new Wellbeing curriculum at BIS HCMC, we were delighted to welcome Dr Miguel de Seixas, a psychiatrist from Family Medical Practice Vietnam, to speak on the important topic of teenage mental health.
Dr Miguel spoke to our Year 8, 10 and 11 students about the importance of looking after their mental health and presented a range of different strategies they could adopt to be 'mentally healthy.'
The students will be building upon these ideas over the next year as part of the wellbeing curriculum at the Secondary Campus.