N/A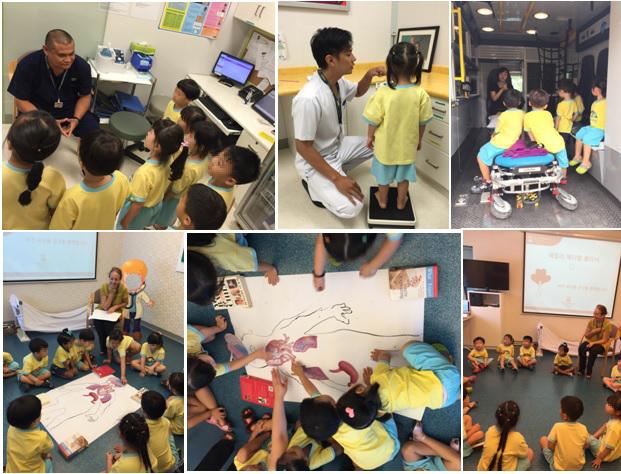 Family Medical Practice Vietnam were happy to welcome 20 students of a Korean Kindergarten in a friendly and informative clinic tour at our District 2 Clinic on Friday, April 29th, 2016.
In this activity, the students had a chance to explore our medical facilities and ambulance, to 'become a doctor' by using the stethoscope to check the internal sounds of a human body, and to learn more knowledge about body's part under the instruction of Dr. Orly - our Pediatrician and Early Childhood Development Specialist.
We usually provide this kind of clinic tour for schools, in order to create an opportunity for children to enhance their knowledge about medicine and health care facilities, as well as helping the them not to be fear when seeing a doctor in the future.