*9999 Protocol Training Workshop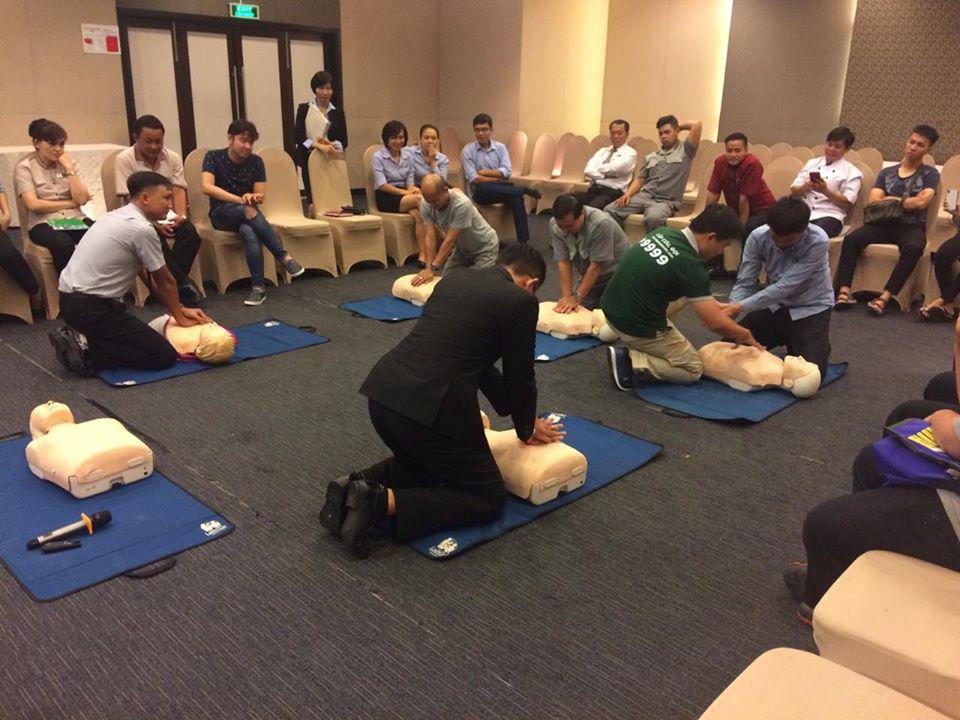 📌 Last Thursday, Family Medical Practice organized a *9999 PROTOCOL TRAINING WORKSHOP on our emergency ambulance service for the staff of the Palace Saigon hotel.
👥 A total of 26 people joined the 1.5 hr session from the hotel's front desk, room service, security, and kitchen. To support our emergency response service, course convenor Nurse Thanh Sang instructed the staff in basic first aid skills via a training session equipping them with lifesaving techniques in case of emergency. This instruction provided skills in CPR to sustain casualties in the event of cardiac arrest, as well as how to apply the Heimlich maneuver to relieve victims of choking.
💬 Beyond these central first aid skills, the staff also asked questions related to drowning and what to do in case a hotel guest has a bone stuck in their throat during a meal, learning how to react in such cases.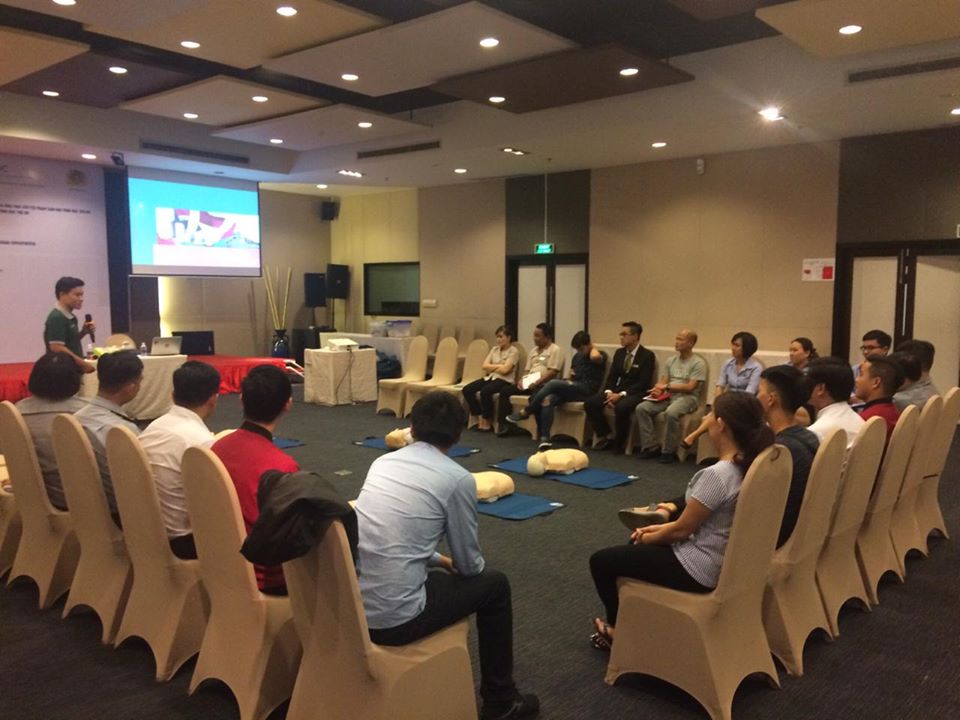 👉 For more information about FMP's first aid training, please contact our marketing team on (028) 3822 7848, or enquire at reception at your nearest medical center.
-- Family Medical Practice Vietnam: https://www.vietnammedicalpractice.com/
-- Emergency Medical Response *9999: https://www.star9999.vn/