CPR and Heimlich Maneuver Workshop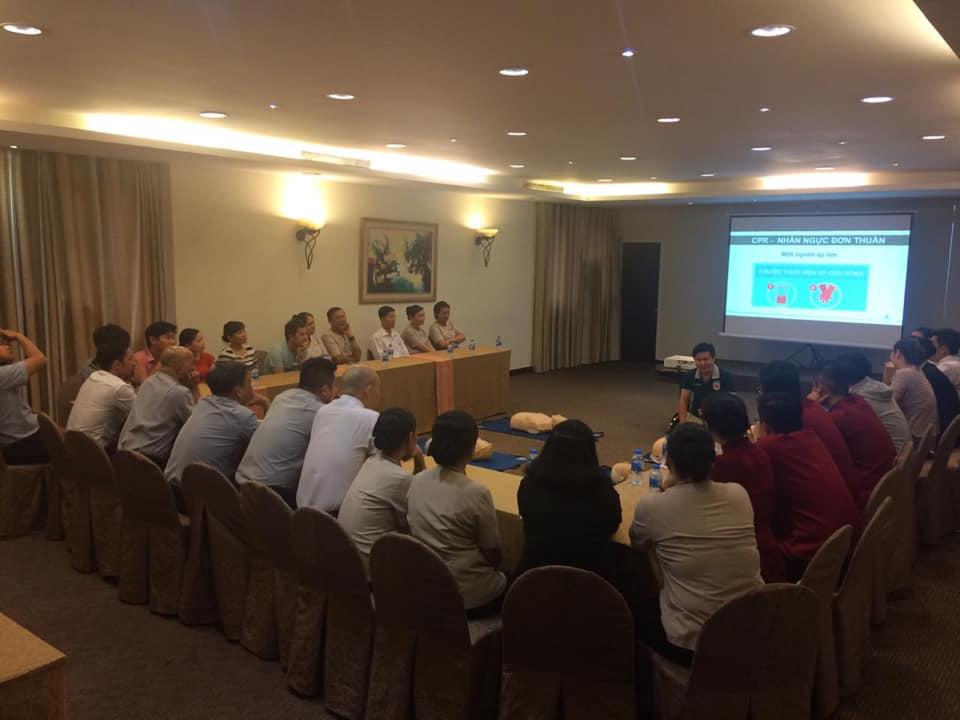 More than 30 staff at Bong Sen hotel joined our CPR AND HEIMLICH MANEUVER workshop convened today (June 7) by FMP trainer/nurse Thanh Sang. Employees from various departments participated in the session as an opportunity to review and practice first aid techniques.
The course participants had a number of questions for Nurse Sang, including whether or not to perform CPR on victims with hypertension, or if there is any risk of contracting any disease from the casualty.
They also asked what to do if a family member has high blood pressure, and how to deal with a choking victim with a large physical frame—especially in a situation where the staff member performing the Heimlich maneuver cannot reach around a victim's waist.
The staff were introduced to the *9999 emergency response call center and ambulance service, and were given magnets and stickers to help them raise awareness of the lifesaving medical service.
For more information about FMP's first aid sessions, please contact our marketing team on (028) 3822 7848, or enquire at reception at your nearest medical center.