First Aid For Babies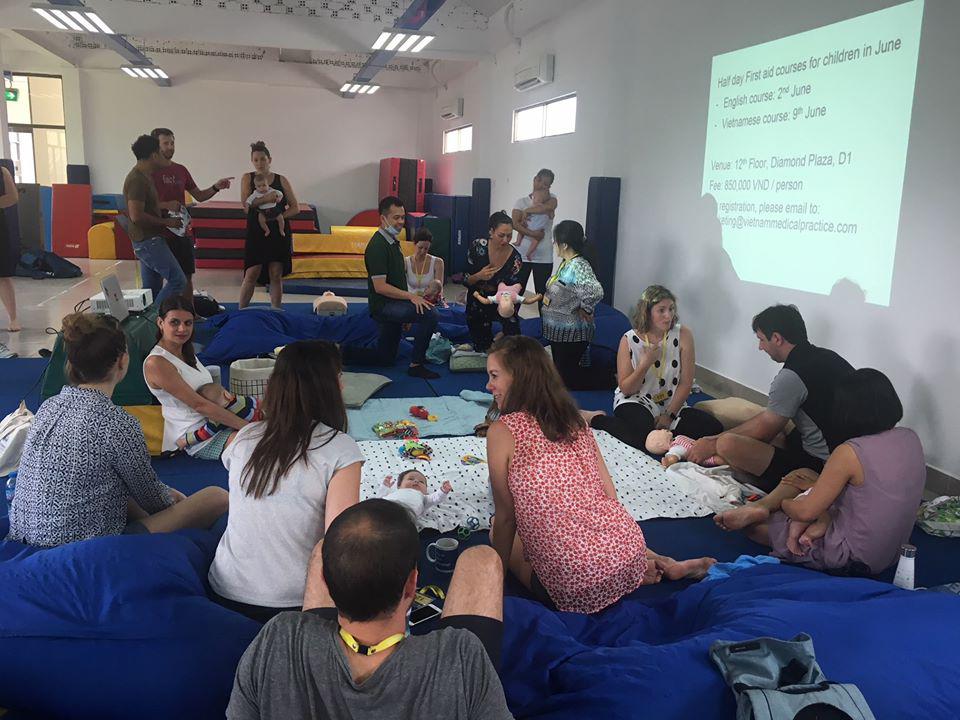 At ISHCMC's primary campus this morning, FMP doctors Agnes Viay and Anna Donovan presented an engaging discussion on FIRST AID FOR BABIES to a group of around 20 parents from the community of Saigon International Mother Baby Association (SIMBA). It was the first such presentation to be held at the school.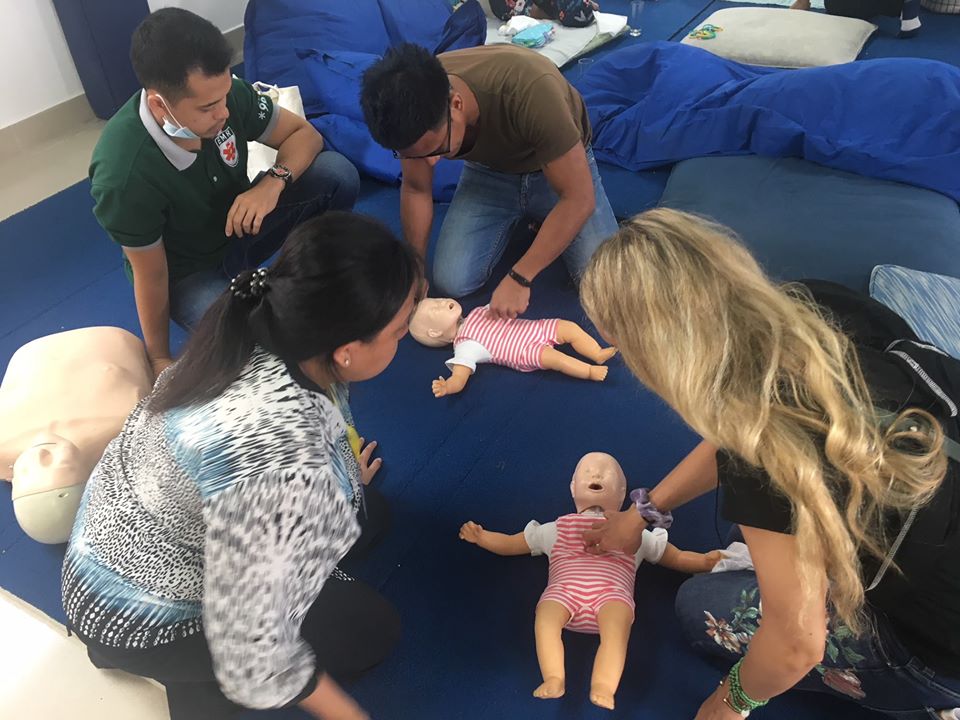 Dr. Agnes led the group in a discussion of the signs and symptoms of choking in newborns, and how to properly administer back blows to clear a baby's airways. FMP's nurse from the the clinic was also present to demonstrate both this technique as well as how to perform CPR chest compressions on a baby-sized medical mannequin. Dr. Anna further illustrated these techniques and the circumstances under which they should be used, as well as other issues in emergency pediatric medicine such as the signs of anaphylaxis and the recovery position. Informative video presentations also served to familiarize parents with the subjects discussed.
After the talk, parents were given the opportunity to practice back blows and chest compressions on the mannequin under the supervision of the doctors.
The presentation was held in a relaxed setting on the school's campus, with sufficient room for parents to sit with their babies while learning the medical information presented. While SIMBA gatherings are usually restricted to new and expecting mothers so as to put breastfeeding mothers at ease, on this occasion, fathers were also welcome to join the group and actively joined the discussion to learn the techniques that could equip them to save the lives of their children in the event of an unforeseen emergency.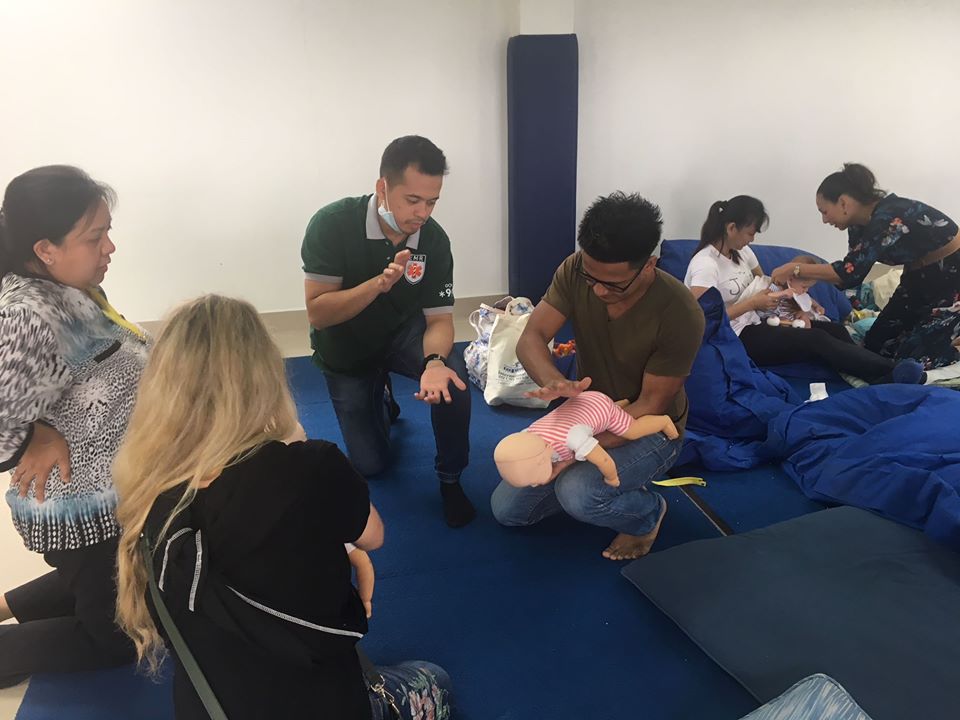 Please note that half-day first aid courses for children will be held on the 2nd of June (in English) and the 9th of June (in Vietnamese) at the FMP office at Diamond Plaza level 12. The course fee will be VND850,000/person.
For more information or registration, please email Family Medical Practice's Marketing Dept.: marketing@vietnammedicalpractice.com or call (028) 3822 7848.