First Aid Demo at Indonesian Consulate's House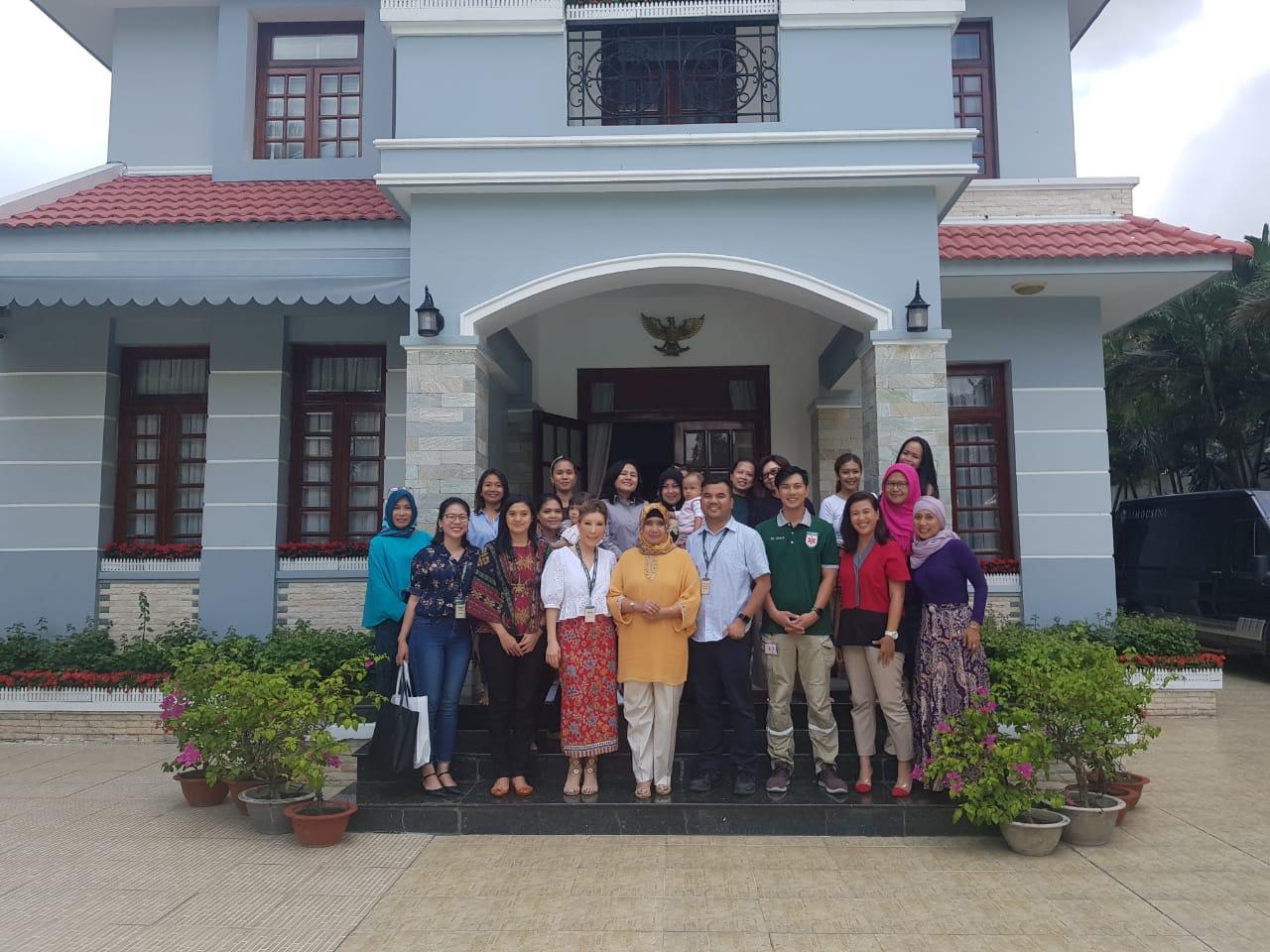 On October 10, ∗9999's emergency nurse Mark Javier presented an engaging workshop to the Indonesian Ladies of HCMC at the residence of the Indonesian Consul General. The workshop covered basic life support and how to perform immediate CPR to save a life in danger.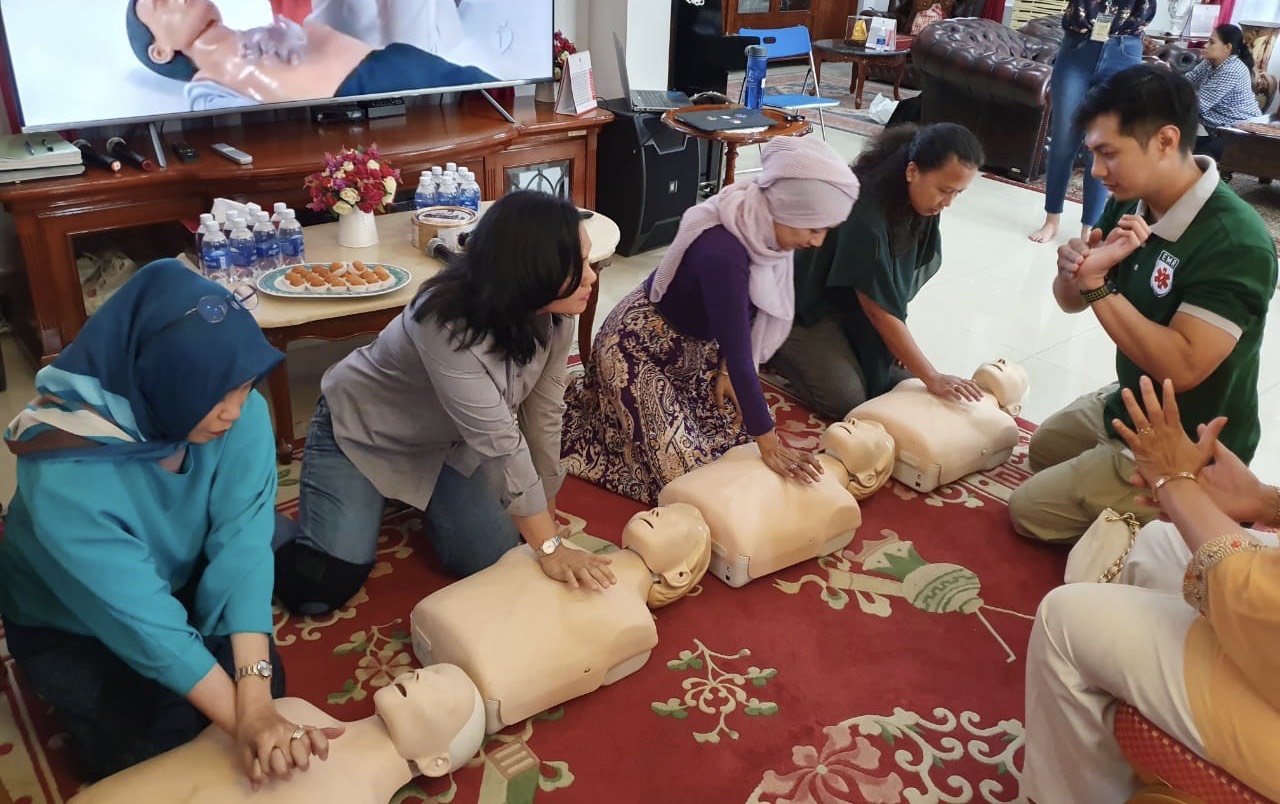 Participants took an active interest in learning about the out-of-hospital five links of the Survival Chain for adults and infants, and took turns to practice chest compression exercises on the mannequins.
Following practical training, protocols on vital guidelines when calling ∗9999 for immediate emergency assistance and ambulance dispatch were provided by the ∗9999 alarm center manager Marvin Mesina. The ladies exchanged their emergency experiences in Vietnam and shared positive reviews of ∗9999's life saving services.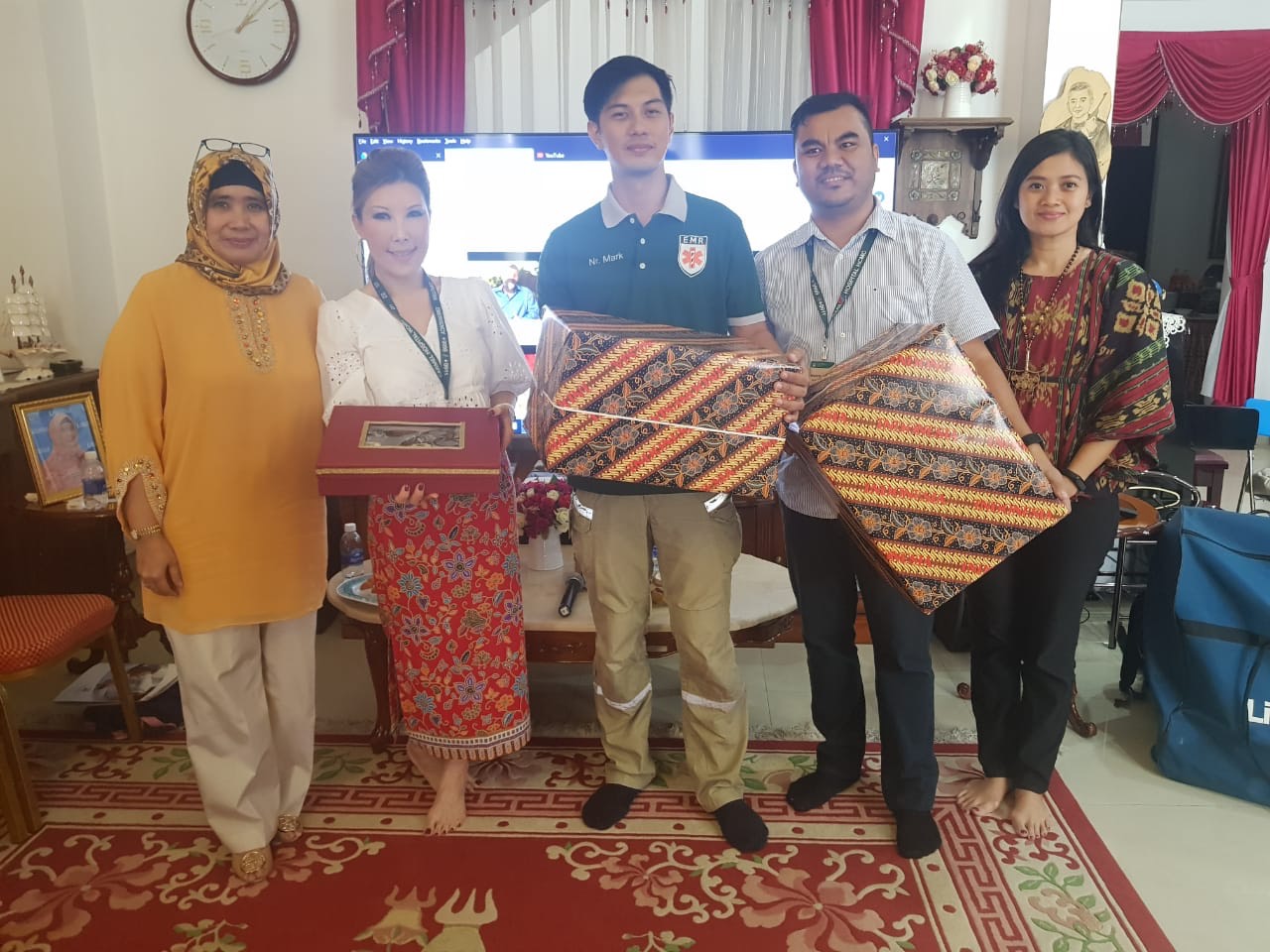 For more information on ∗9999's emergency first aid workshops and courses, please contact our marketing team on (028) 3822 7848, or enquire at the reception of your nearest medical center.