First aid workshop at Imperia An Phu residency- District 2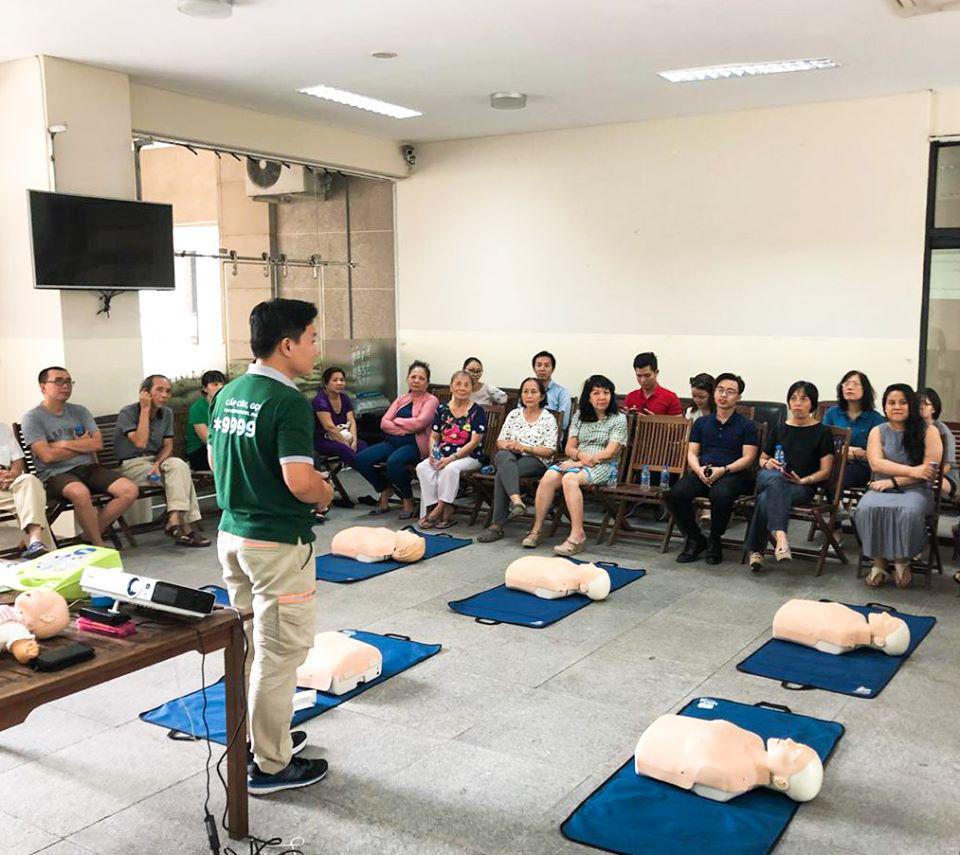 45 local residents from Imperia An Phu took part in an FMP first aid workshop to enhance their knowledge and practical skills in helping to save lives. The workshop was convened in Vietnamese by FMP nurse Thanh Sang.
First aid workshop @ Imperia An Phu residency D2
A range of the Imperia's residents showed up to participate, including several more senior members who joined the event with their families, as well as six children younger than 10 years old. The group raised many questions—such as, in the case of a broken rib cage, do we still perform CPR? How is CPR performed on an infant? Should it be used in a drowning case? And should we use mouth-to-mouth resuscitation with strangers if we are concerned about the potential to transmit disease?
👶 Issues related to choking were also discussed in the course, such as what to do if you start choking when alone, what to do if a baby chokes on milk during breastfeeding, and how choking happens in children and infants. One participant asked if it's more important to call emergency services before performing the Heimlich maneuver, or if it's only necessary to call if this intervention fails.
🚑 Our team introduced the *9999 ambulance response number to residents and encouraged all present to place a free call to the hotline if any emergency arises. The course participants were informed that anyone can call this number for medical advice or assistance from anywhere in Vietnam.
First aid workshop @ Imperia An Phu residency D2
🗓 A second workshop is scheduled to be held at the Imperia on May 25th for Korean residents. As the talk will be presented in English with the assistance of a Korean translator, all members of the community are encouraged to attend the session.