European International School Clinic Tour At FMP Dist 2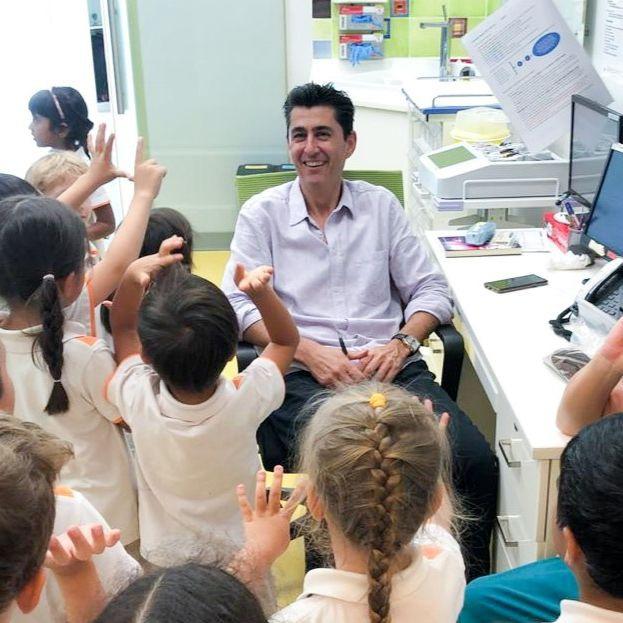 📍 👭On May 17, FMP hosted another fun tour of our District 2 medical center for 35 international students from the European International School. In exploring the facilities and observing how our various medical professionals do their job, the students gained a new appreciation for the important work doctors do in our community.
🚑 The students were divided into groups to make sure that everyone had a closer look at all the different parts of the medical center. In the emergency room, they discovered what each of the lifesaving machines are and how they work. The children had the chance to go inside the ambulance with Nurse Mark, who sounded the siren when the kids were on board so that they could hear how loud it can be. We also told them that if they witness any emergency to remember to dial the ambulance response hotline *9999.

👋 When visiting Nurse Margaux, the children were taught how and when to wash their hands. They also visited the pediatrics room, where the pediatrician showed them what an X-ray looks like when someone swallows a toy, and how the finger bones look on an X-ray film.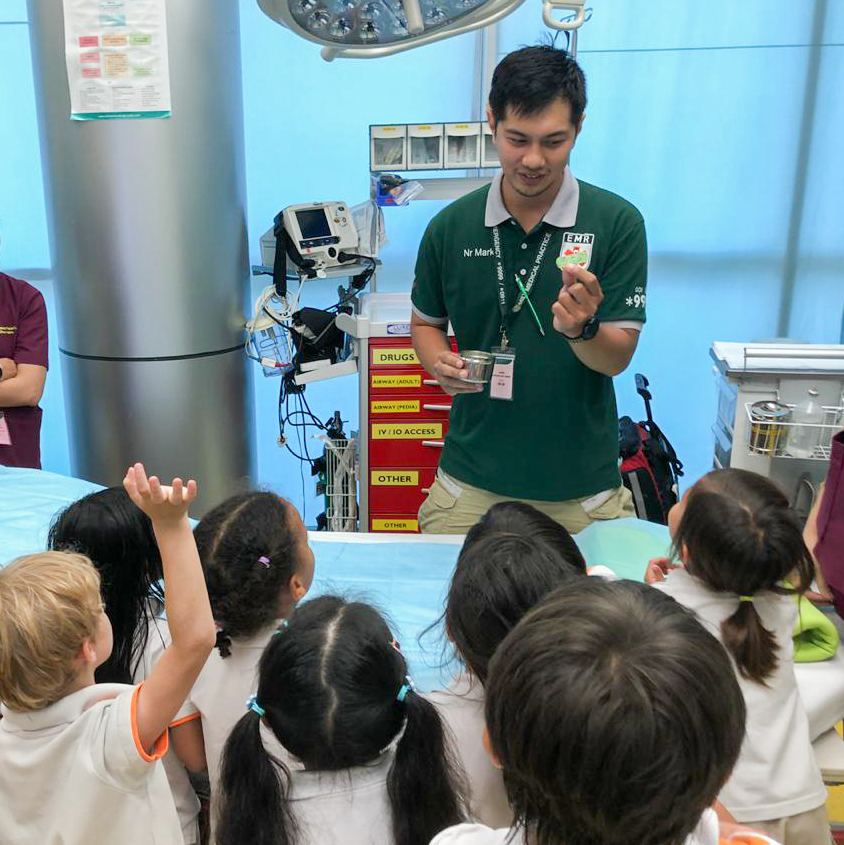 🙋‍♂️ In one activity, our Dr. Agnes called for a volunteer to lie down so she could trace out the shape of their body. She asked the group if they knew what organs the body was made of and what each organ was for. When she got to the heart, one thoughtful child said that apart from it helping keeping a person alive, it allows the person to feel love.
💬 At another point, our emergency doctor Dr. Sergio and gastroenterologist Dr. Masato entertained the children and asked them questions about their health. One student asked about his broken hand, while another consulted about a tooth that had fallen out. Dr. Sergio gave them tips on how not to break bones next time, and how to clean their teeth!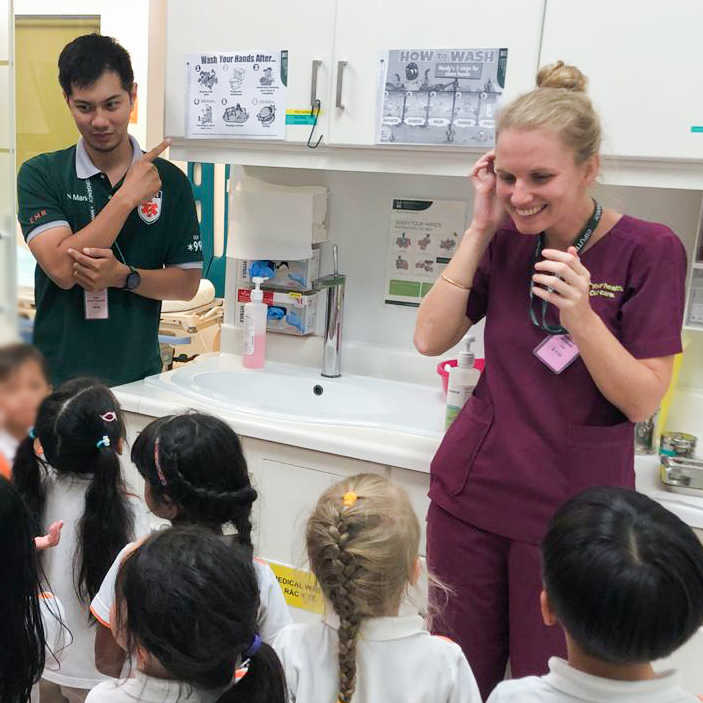 💌 FMP welcomes school groups to visit our facilities and learn more about the medical profession in the hope of spreading awareness of the importance of health and safety in our community. For more information on booking a school group, call marketing on (028) 3822 7848.
-- Family Medical Practice Vietnam: https://www.vietnammedicalpractice.com/