Measles - The dreaded disease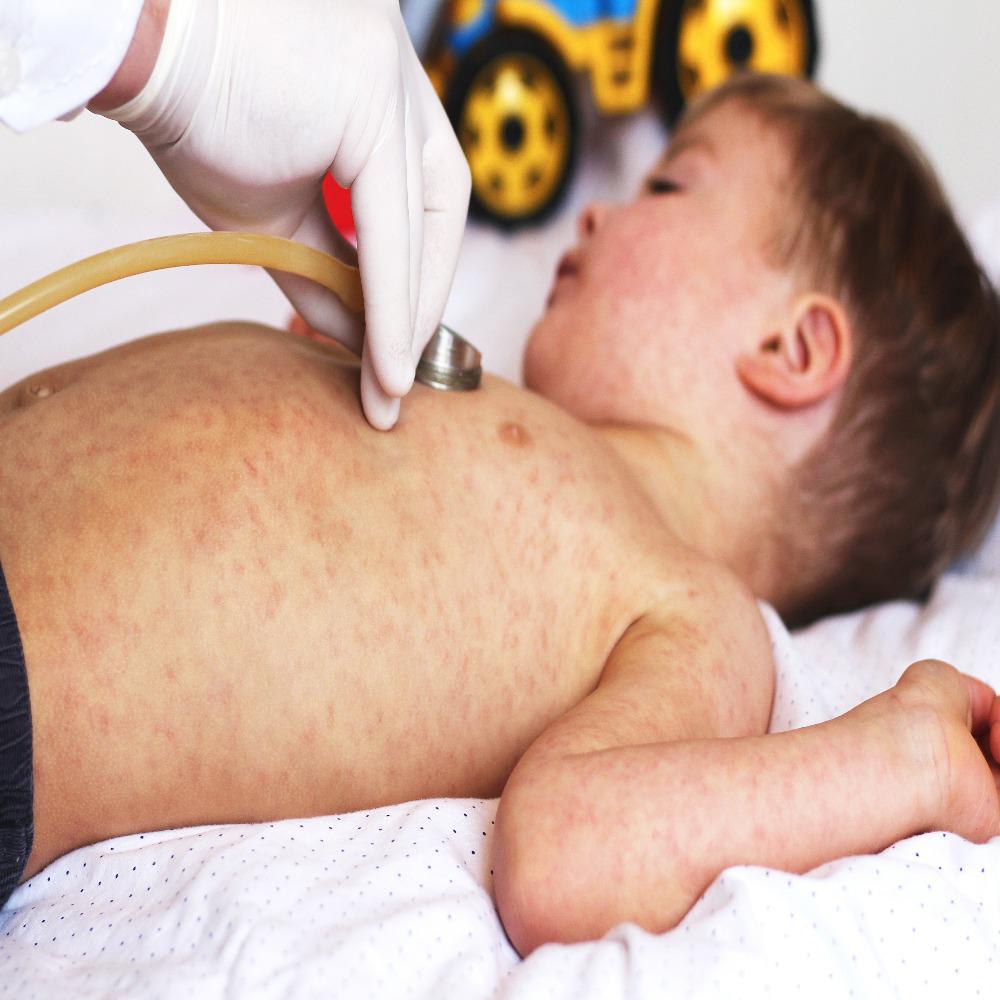 MEASLES- The dreaded disease
Measles is a viral infection that is highly contagious, spreads very quickly and can cause devastating damage to almost every system in our body.
NERVOUS SYSTEM
Measles can cause encephalitis (severe inflammation of the brain) resulting in serious neurological damage and up to 10% death rate.
One of its rare complications is a condition called SSPE (Subacute Sclerosing Pan Encephalitis) which can appear even years after the disease has gone and causes slow progressive destruction of the brain.
CARDIOVASCULAR SYSTEM
Measles virus can attack the heart tissue and cause severe inflammation which may result in heart failure and death.
PREGNANCY
Measles can cause severe infection in mother and fetus that may result in serious complications to both mother and baby-premature delivery or fetal death.
RESPIRATORY SYSTEM
Measles can affect the respiratory system, causing a severe inflammation in the airway and lungs, leading to respiratory distress, failure, or death.
BLOOD
Measles can interrupt the normal coagulation of the blood and may result in severe bleeding.
EYES
Measles is a leading cause of blindness, especially in malnourished children.
ABDOMEN
Measles can attack the liver, pancreas and intestines, resulting in hepatitis, pancreatitis, appendicitis or colitis.
IMMUNE SYSTEM
A new study, published Nov 2019 in Viral Immunology, shows that measles has a profound effect on our immune system. Children in the study who became infected with measles lost a significant proportion of their immunity toward other infections (including past vaccinations).
The measles "wiped out" 11–73% of their immune system "memory" that put these children at risk of contracting
those infections. This effect happened only in unvaccinated children. Those who received the MMR vaccine did not suffer from this serious effect.
Some parents refuse to vaccinate their children, believing that if their child contracts measles "naturally" it will strengthen their immune system. This study proves beyond any doubt that not only can measles cause devastating complications and death, it severely weakens the immune system as well.
PROTECT YOUR CHILDREN—MAKE SURE THEY ARE PROPERLY VACCINATED.
Dr. Jonathan Halevy,
Head of Pediatrics, Family Medical Practice