Family Medical Practice has an experienced team of emergency escort doctors, nurses and ground staff who safely and efficiently arrange air and overland evacuations.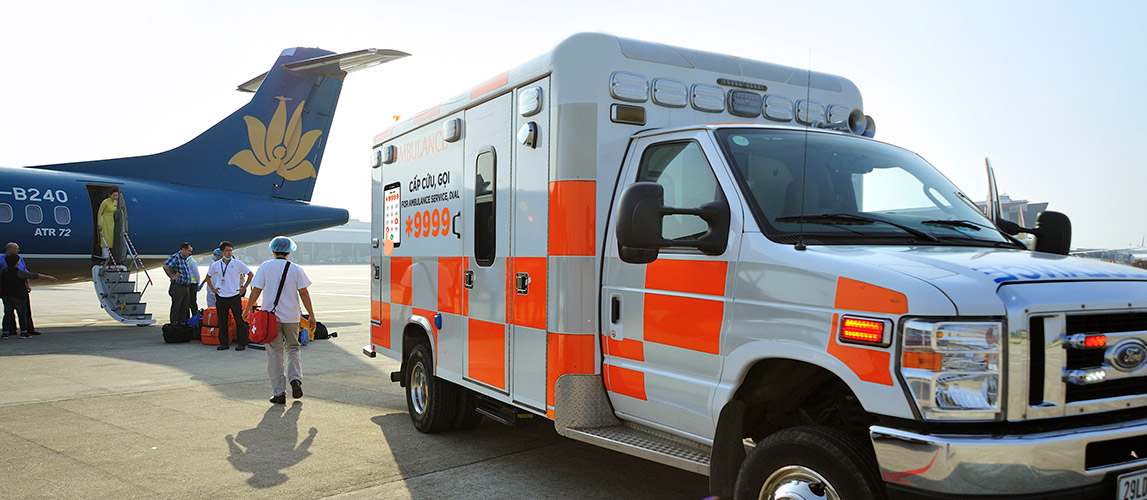 While we always try to treat our patients within Vietnam, in certain critical situations we may opt for an air-assisted evacuation service to medical facilities in our neighboring countries or to a patient's home country.
When we decide to evacuate a patient, Family Medical Practice takes care of all the details to remove as many complications as possible for the patient. We liaise directly with your health insurance company, arrange ground or air transportation, and use an extensive referral system of leading specialists. Our expert staff take care of all travel arrangements, ground clearances, GOP (guarantee of payment), air tickets, and medical reports. We can reach anywhere in Vietnam, no matter where you are—whether it's a city, border area, or the remote highlands. We can coordinate with our neighboring regional hospitals to place patients—or evacuate to your home country, depending on the circumstances.
Dr. Rafi Kot is the medical coordinator for Vietnam Airlines' foreign-employed crews. On behalf of Family Medical Practice, he is able to arrange commercial stretcher services with Vietnam Airlines and most major airlines at short notice, as well as have immediate and exclusive access to an air ambulance.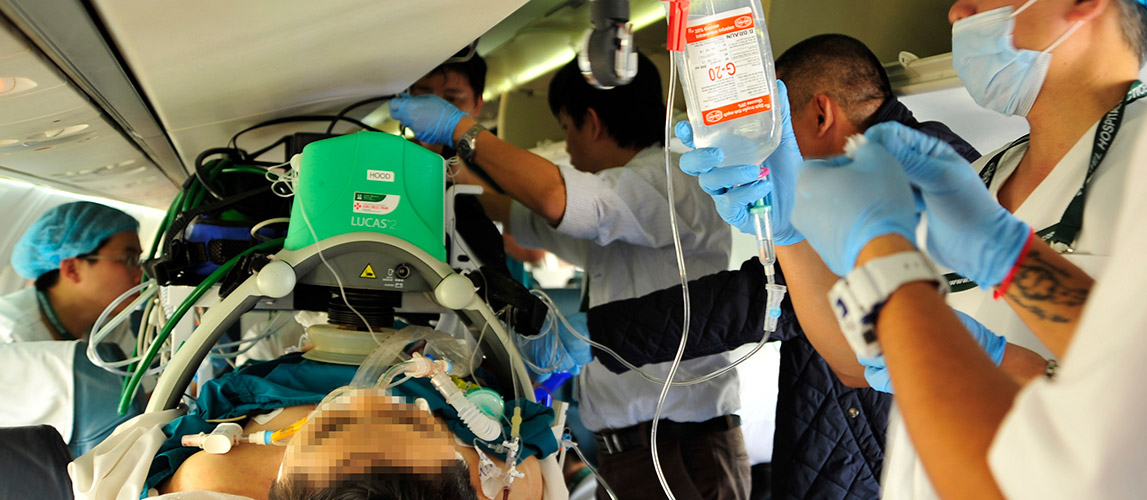 Our medical staff are experienced in handling basic cases all the way through to complex medical conditions. In 2013, we successfully performed the first ECMO evacuation in Asia, a highly challenging procedure whereby a patient is transported between countries with their heart disconnected from their bodies. To watch a discussion on FMP's innovative approach to this procedure, see Dr. Rafi Kot's TED Talk on the subject here. We have evacuated patients to Singapore, Thailand, Japan, the U.S., Denmark, Sweden, Germany, the U.K., France, Canada, Australia and many other countries worldwide.
For further information about our 24-hour ambulance and medical evacuation service, please contact reception at your nearest medical center.