Newsfeed
Don't panic if you are an F0. We are here to assist you.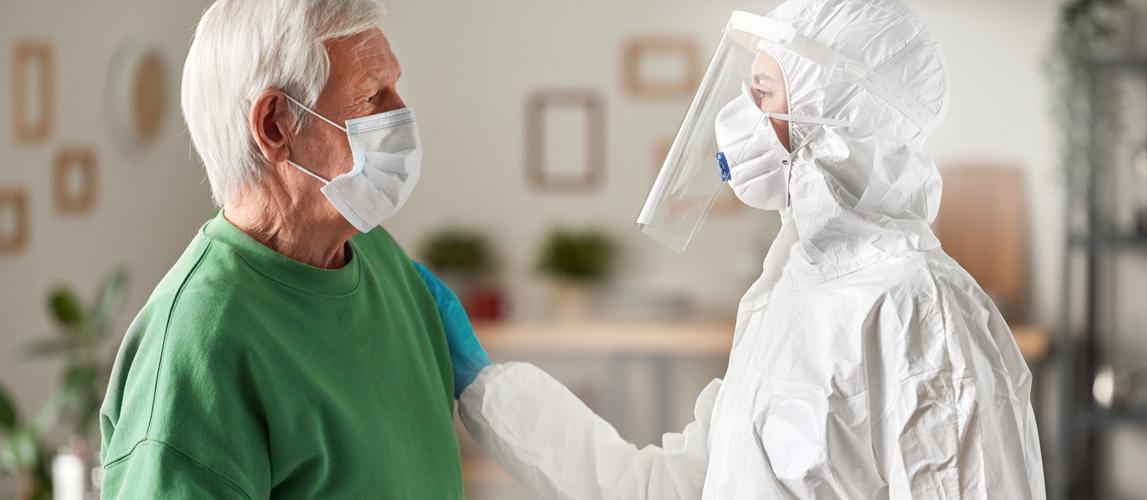 With an ongoing situation where medical facilities are overwhelmed with patients, many individuals are battling stress, anxiety and depression. Family Medical Practice, through it's "FMP Beyond" program is deploying a monitoring service for families or Patients who are F0 and are self-isolating at home.

The Service includes :
Tele-monitoring (pulse oximetry and temperature measuring devices supplied)
Daily medical telemedicine and follow-up by our medical staff
Delivery of Medications if needed
A 24/7 Ambulance service - should a situation come to a clinical deterioration
COVID HOME MONITORING Package-Q&A
What does the "COVID HOME MONITORING" package include?
- Supply tools for self-monitoring at home (the "Medical Devices") (to be returned to FMP upon termination of COVID HOME MONITORING Service):
+ Finger pulse-oximeter
+ Thermometer
- A COVID HOME MONITORING DIARY. This is an optional and recommended tool for the Patient, to be - used, if convenient, as a "Data collection report" for monitoring purposes (Appendix B*)
- Daily remote consultation with FMP Doctor
- Subject to Patient's condition, it is expected that 2 PCR tests will be performed by FMP medical team, preferably on days 9 and 10, to measure levels of COVID antigen.
Does FMP guarantee the hospital when the situation of an F0 deteriorates and needs to be admitted hospital?
Ambulance transfer service to a designated COVID medical facility, in the event that the Patient develops severe symptoms and requires advanced care. Such service will be pending the availability of Ambulance and availability of hospital beds (which are not under the control of FMP). The ambulance transfer will be subject to additional fee.
If Patient deteriorates and is moved to a hospital earlier than the end of the 10 days monitoring - Does FMP refund the remaining amount?
No
- In case the patient moves to the isolation area / hospital, the service package "COVID HOME MONITORING" automatically expires.
- The package is non-cancellable and non-refundable
Can the patient use the ambulance service of FMP?
- For any emergency,- patients can call *9999 Emergency Service. Based on the condition of the patient, an ambulance may be dispatched, however this is mostly reserved for ALL OTHER EMERGENCIES EXCEPT COVID. There are designated cars for different emergencies in order to prevent possible cross contamination.
- The COVID HOME MONITORING does not include pre-booking of Ambulance and Hospital transfer services. In the event that such services are needed due to the condition of the patient who has purchased the package, Ambulance service may be provided subject to Ambulance availability and availability of Hospital. Additional fee of VND 6,900,000/trip (within HCMC inner city) per person, will be applied.
Does FMP have special price for a company or a group?
Our rates are per person. No corporate rate available.
Can I book the service in advance?
The Service is provided on a First come, first serve. Unfortunately, due to the increasing demand and limited resources we cannot accept pre-booking or reservations.
When do I need COVID HOME MONITORING service?
- In case you have been diagnosed with Covid-19 infection and are staying at home with no or mild symptoms, this service is designed for you.
- COVID HOME MONITORING SERVICE is a home support service, through remote monitoring, of patients with confirmed COVID-19 FO.
Does my insurance cover for the Covid home monitoring package?
Yes in some policy. Please check with your insurance company for your policy coverage
How can I register and how can I pay?
Please call (028) 3827 3480 to register. Our team will guide you the next steps.
Payment method: bank transfer.
For more information and registration, please call (028) 3827 3480