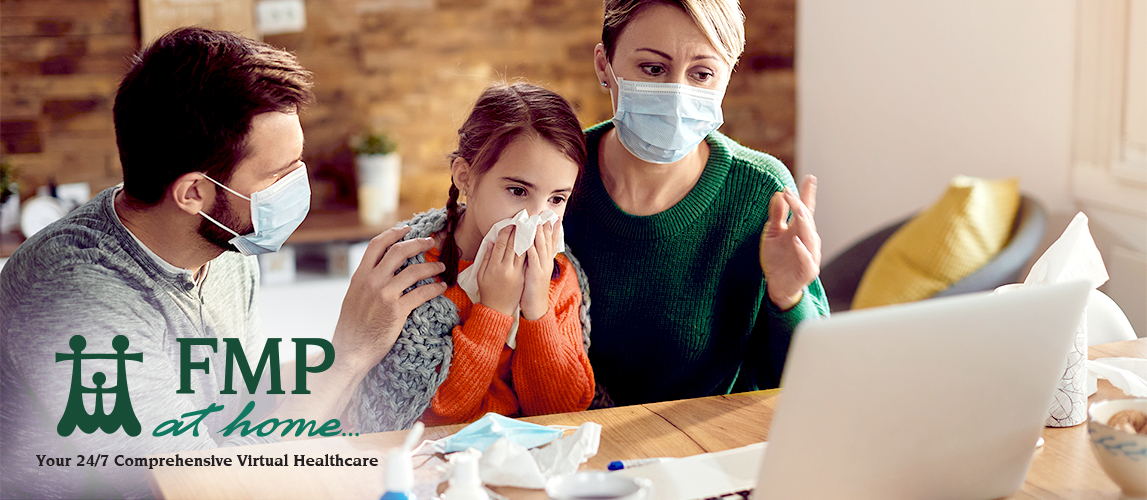 FMP at home is our virtual menu of telehealth services including telemedicine and RPM's (Remote Patient Monitoring), allowing for the distribution of expert healthcare via electronic information and telecommunication technology.
FMP at home empowers our patents to choose their doctors and our services, receive diagnoses and treatment options, preventive care, advice, at home monitoring for chronic conditions and more by way of real-time, two-way, audio and video communication. It is meant as a tool to provide ease of access to medical care which is not only convenient, but faster and more cost efficient for many.
Since the onset of the COVID-19 pandemic causing social distancing measures and movement restrictions, new analysis indicates the use telehealth has increased 38 times from the pre-COVID-19 baseline.
In summary, telehealth is an opportunity to advance patients' access to preventative care and medical treatment 24-hours a day, via phone and web virtual visits.