Children have special requirements when it comes to health care.
At HCMC Family Medical Practice (FMP) we understand this, and that's why we've made pediatric services our primary focus more than 20 years. Our highly skilled pediatric specialists and practitioners work together to provide the expert care that your children deserve in a warm and child-friendly environment.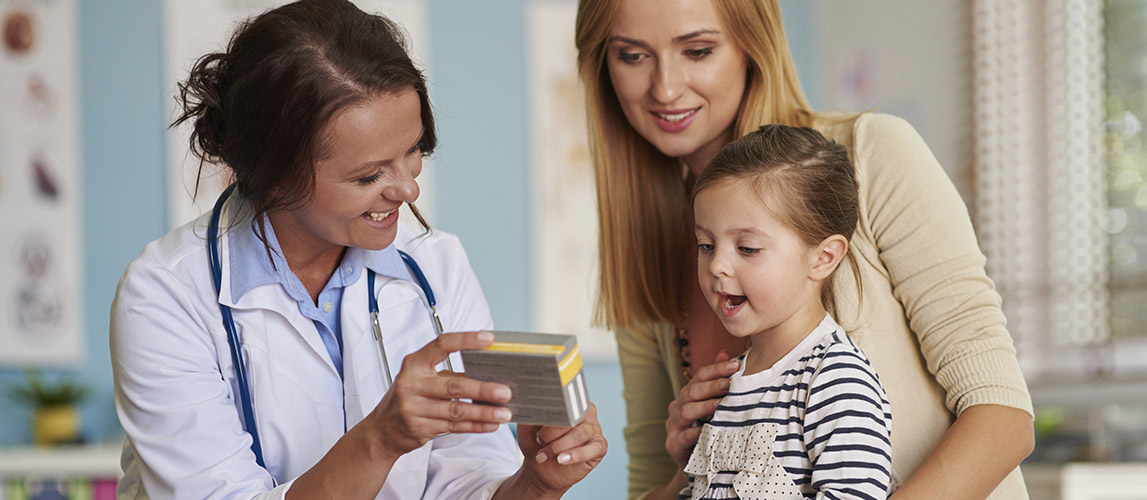 In our medical centers, we have colorful pediatric rooms and play areas with children's books and toys for the comfort of children.
Our pediatric services include:
Outpatient Services
Routine developmental assessments
Full vaccination services, including vaccination advice
Preschool check-ups
Respiratory disease assessments
Gastroenterology
Nutritional and feeding advice
Emergency Services
Primary pediatric emergency response
24h observation facilities
Baby Health Care
The decision to have a child is one of life's most meaningful experiences. Our medical centers offer comprehensive prenatal and postnatal support to parents of young babies.
Important Note:
As a matter of policy, our doctors cannot examine or treat minors under the age of 16 without the presence of at least one parent or authorized guardian. Parents are invited to use the standard consent form provided at our medical centers.
General Preschool Health Examinations
Family Medical Practice provides health examinations for students at our medical centers in Ho Chi Minh City.
What to bring to your appointment
School Application Form
Vaccination Record
Prescription eyeglasses or contact lenses
Preparing for your examination
The examination takes approximately 60 minutes
Please eat and drink as normal prior to your appointment
Urine and blood samples may be taken depending on the school application
After check-Up
The report will be completed after the check-up
Some schools require a PPD skin test. Patients will have to come back to see the nurse for the result
This service is available at Clinic No. 3 of HCMC Family Medical Practice (FMP)
Address: 95 Thao Dien District 2
Tel: (028) 3744 2000
Working hours: Monday - Friday 8:00am -6:00pm, Saturday 8:00am - 5:00pm
Operations license No.: 00019/SYT-GPHĐ
Medical director: Dr. Serge Gradsztajn (Practice license No.: 00952/BYT-CCHN)
---

To book a health examination, please call:
Clinic No.1:
34 Le Duan, Diamond Plaza, District 1
Tel: (+84) 8 3822 7848
Email: hcmc@vietnammedicalpractice.com
Clinic No. 3:
95 Thao Dien, District 2
Tel: (+84) 8 3744 2000
Email: d2.reception@vietnammedicalpractice.com