FMP Launches Vietnam's First Lifesaving Emergency Response System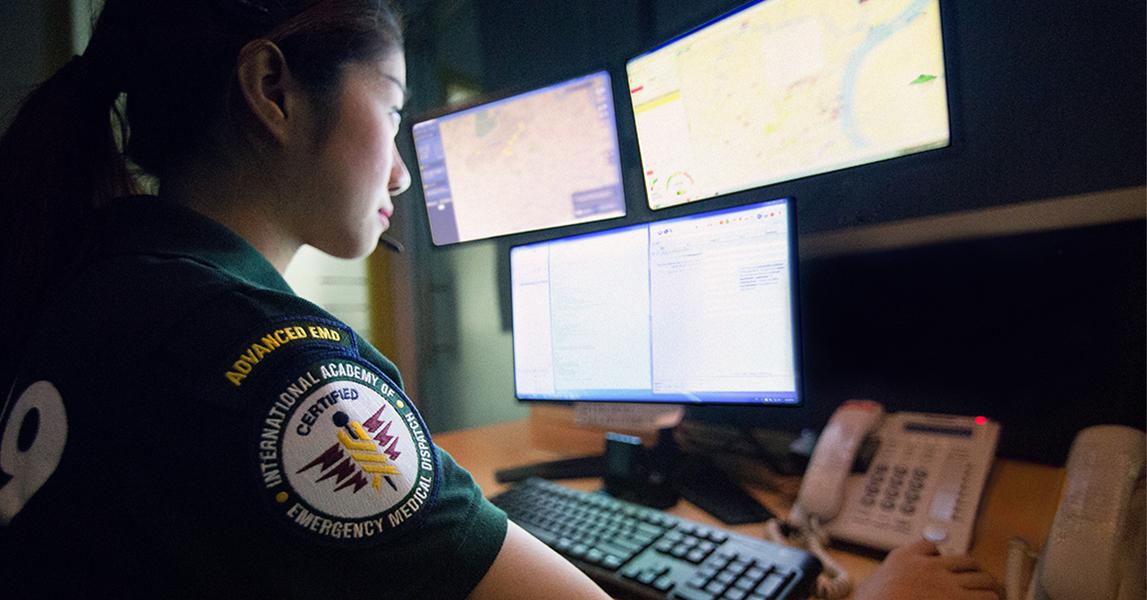 Ho Chi Minh City, Vietnam, 21 September 2016: Family Medical Practice, Vietnam's leading international primary medical health care provider, today announced the launch of its 24/7 *9999 emergency response service. This is the first such system ever to be deployed in the country.
"Vietnam has never had a system like this before," said Dr. Rafi Kot, the founder of Family Medical Practice and the driving force behind the *9999 program. "In the past, when people have had an accident, a heart attack, or a stroke, or any other emergency, they have simply called a taxi to take them to a hospital. Or they have taken a vehicle that is simply substandard functioning as an ambulance here, calling a hospital where a receptionist is responsible for the dispatch. Now life-saving support is just five keystrokes away. Press Star and then 9, 9, 9, and 9."
"*9999 is so much more than 'you call them we haul them'. Our dispatch professionals undergo rigorous training to the highest international standards as prescribed by the International Academies of Emergency Dispatch, before a state-of-the-art ambulance is sent to the scene, staffed by this country's leading qualified medical staff, in constant contact with both the people at the scene of the incident and with doctors in our clinics," said Dr. Kot. "Once at the scene, our *9999 team will take the patient to the most appropriate medical facility for their condition—this is important to note—we are not simply fetching people and bringing them to our clinic. We will take them to the best facility possible for their required treatment."
The service is founded on ProQA technology from leading international EMR supplier Priority Dispatch, which has deployed similar systems to world-leading standards in 1,600 centers in over 52 countries. Speaking via video link to Vietnam's media, Priority Dispatch's Jerry Overton said of the system: "What we say as far as dispatch is concerned is that 'if it doesn't go well at dispatch, then it will not go well'—but Medical Priority Dispatch in its implementation ensures that there is a standard to make it go well. Remember, what we are talking about here is saving lives. Not only for cardiac arrest patients, but in Vietnam, we all know that there's a problem with traffic accidents, where mortality and morbidity and trauma is very high as far as traffic accidents are concerned. Family Medical Practice has made a commitment to HCMC and to the people of Vietnam that they are going to reduce that morbidity and mortality."
Statistics support Mr. Overton's statement, with over 8,400 traffic accidents recorded nationwide in the first five months of this year—resulting in 3,588 deaths and 7,339 serious injuries. 2015 saw almost 9000 people die on Vietnam's roads, and almost 25,000 suffering serious injuries. A rapid response system, where trained professionals provide advice to people on the scene on how to manage the victim before dispatching medical professionals in state-of-the-art vehicles, can help in saving lives and improving treatment to people in this country.
"Our system identifies 36 different chief complaints and over 300 minor conditions off of those 36 chief complaints," Mr Overton continued. "In other words, we are able to determine what's wrong with that patient from the point of dispatch, and we are able to ensure that the best resources to take care of that patient will be there at that scene. In comparable markets, reductions in mortality for such scenarios are in the order of 25 percent."
"Family Medical's state-of-the-art ambulances are in a league of their own in Vietnam," said Dr. Kot. "They are mobile emergency rooms, each able to sustain life for up to 72 hours. They further feature live links to our clinics that broadcast in real time a patient's vital signs to emergency doctors in our clinics, and allow those doctors to both continue to advise the medical team on the road, and prepare themselves for the incoming patient."
The Ú9999 system was pre-tested in early 2016 to stellar results, mimicking a cardiac arrest in Saigon Pearl to ensure that all systems were functioning properly. In June, the Family Medical Team also held a mass casualty trial involving the ambulances, closing its facilities to bring all doctors, emergency teams and dispatch teams to the District 1 clinic to ensure the smooth functioning of its processes in such an event.
The subscription-only service covers HCMC's districts 1, 2, 3, Binh Thanh and Phu Nhuan in its early months, with plans to expand to city-wide coverage in early 2017. Subscriptions start from VND575,000 per person per year.
-----------------------------------------------------------------------------------------------------------------------
Family Medical Practice, the first foreign-operated, multi-disciplinary primary medical health care provider in Vietnam, opened in Hanoi in 1994 and owns and operates five modern clinics based in Hanoi, Danang and HCMC. FMP is the only private medical provider in Vietnam with such national coverage. All Family Medical Practice clinics have fully-equipped ambulances described as "state-of-the-art emergency medical units" on standby 24 hours a day.
For more information, please contact:
sarah@vietnammedicalpractice.com